When people ask me what I'm doing I tell them I'm a physicist. Then they ask me if I'm in experiment or theory. And I'll tell them I'm a phenomenologist. More often than not, the reply is "A what?" So here's what it means, or at least what it means to me.
The aim of physics is to find accurate descriptions of Nature. Over the centuries, this task has split up in several sub-domains. Since mathematics has proved
reasonably effective
to describe Nature, it is no surprise that a considerable amount of attention is dedicated to the mathematical formulation of our theories. That's mathematical physics and the one end of the spectrum.
At the very other end there's experimental physics: That's going out and bringing in real-world data with all the required analysis and errorbars. If I learned one thing in my experimental physics classes, it's to never forget those errorbars. The other thing I learned is that oscilloscopes are allergic to my presence.
In between mathematical and experimental physics, there's theoretical physics and phenomenology, with theory leaning towards the math, and phenomenology leaning towards experiment.
Theoretical physics is the construction of theories. (Depending on your philosophy you might insist it's a discovery rather than a construction, but I'm not a philosopher, so please excuse.) Theory inevitably brings a considerable amount of math but the focus is on finding a description of Nature. Once you start up with some theory, the requirement of mathematical
consistency
puts very strong constraints on what you can and can't do, and it can take substantial time and effort to figure out the details. It's thus no surprise the boundary between theoretical and mathematical physics is fuzzy. Historically, both have often proceeded hand in hand with each other.
In contrast to math though, it happens frequently that theorists work with assumptions that have not been proven to be true but there are physical arguments to believe they are true or, if not true, then there are at least reasons to believe that they work. Theoretical physicists thus have a freedom of intuition that mathematical physicists don't have. The result is that the mathematical physicist will typically tell the theoretical physicist he's sloppy, while the theoretical physicist will call the mathematical physicist a nitpicker.
The emphasis of phenomenology is on developing models either for already available experimental data, or for theories for which a connection to the data is so far missing. Phenomenological models are not meant to be a fundamental description of Nature. Their purpose is to connect the theory with the experiment, both ways. This typically happens by making simplifying assumptions or considering limits in which only some features of a theory are relevant. On the other hand, if you have a phenomenological model that describes the data very well, you can extract from it some of the features the underlying theory must have. Note however that the derivation is one-way: You can, in principle, derive a phenomenological model from the full theory, but not the other way 'round. The result is that the theorist will typically look down on the phenomenologist for lacking closeness to fundamental truths, while the phenomenologist will consider the theorist a dreamer.
Needless to say, there is no strict boundary between phenomenology and theory either. For example, you can very well have a phenomenological model that however makes predictions that are not observable, or not yet observable. So it doesn't provide much of a bridge to experiment. On the other hand, the more parameters you use in a model, the closer it gets to data-fitting and the less useful it is to extract something of fundamental value. But well, what would the world be without friction?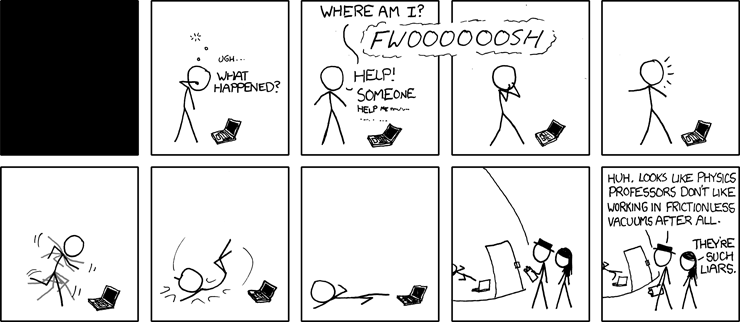 I originally studied mathematics and have a Bachelor's degree in math rather than physics. Today I'm a phenomenologist because I know I have a tendency to get lost in mathematics. It's a very wide world, the world of mathematics. There are many people who have the courage to search for fundamental truths following nothing but their intuition, but I prefer to have reality constraints. The underlying reason is that I believe mathematical consistency alone is not sufficient to arrive at the right theory.
Why I work on the phenomenology of quantum gravity in particular is that I believe quantum gravity is where our next major step forward will be and I think it will revolutionize our understanding of reality. Some of my more optimistic colleagues think observations are a decade away. I think it's more likely two or three decades. Occasionally, people who know what the
Planck scale
is laugh when I tell them I work on the phenomenology of quantum gravity. Well, if you'd have told them three decades ago that we'll one day be able to distinguish different inflation scenarios by high precision cosmology, they would have laughed as well. So, no,
we're not there yet
, but I'm confident it's in our future.