I never think of the future - it comes soon enough.
~Albert Einstein
I think of the future frequently - and more often than not I think it could come sooner. But sometimes I am stunned when I read things I've been talking about actually become reality.
For example, I was thinking around the time the Internet took off it would be great if customers could use this globally connected information pool to obtain additional product details upon demand. Such applications are now, though not yet wide-spread,
perfectly doable by scanning a barcode with a phone and downloading the information via wireless internet connection
.
RedLaser from Jeffrey Powers on Vimeo.
Granted, the information I was thinking of was more about the production details than customer reviews since lack of information skews consumers interest. You see, I wanted to improve the world. Basically I was thinking that to decide whether a product is worth the investment, the customer would need to know what fraction of the price went into the production, advertisement, marketing, and what is profit. For example, if a product has a higher price but claims to be more environmentally friendly, I would actually like to know how much of the price is due to that friendliness. I would also like to know if a product is less expensive than others because the company pays their workers less or whether they invest less in clogging my mailbox with spam.
Another development that has been on the way for a while is identification or possibly payment by fingerprint. While I totally appreciate not having to recall pins or carrying a stack of cards, using fingerprints as identification method strikes me as one of the dumber ideas I've come across. After all, you leave your fingerprints constantly and everywhere. That identification method is not yet used sufficiently often, but I have no doubt once it spreads somebody would come up with a clever method to fake an index finger. Then all he has to do is go into a public restroom and grab a few.
The fingerprint payment idea made headline a few years ago
, but it doesn't seem to have taken off which I'm not too surprised about.
Something else seems to me will happen in the next decade or so is that the boundary between virtual and real reality will become increasingly fuzzy and instead we'll have what could be called a multi-layered reality. Imagine you go into a cafe and your handheld device will tell you not only where you are but also the history of the place and people who've been there before and what they thought about the place. It will also tell you who are the people in the room, if they have signed up for such a service. They might have a profile online containing information they want to share. Maybe they're single and looking for somebody. Maybe they're about to go on a vacation to Cuba and are interested talking to somebody who has been there before. Maybe they're a physicist and would rather be left alone. There might be the shop owner who has his CV online and the waitress is writing a blog that you can read while you're waiting for a muffin. I can easily imagine if sufficiently many people would be using this, it also provides a basis for a new type of semi-virtual reality games.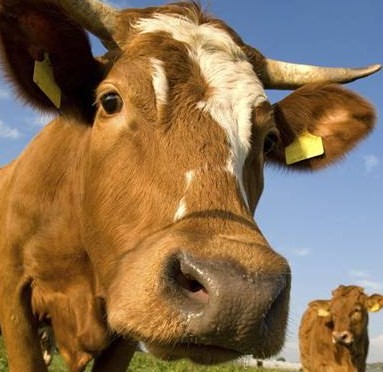 Something entirely different that I've been thinking about was that before it becomes possible to grow human organs in the lab for transplantation purposes,
something that is slowly coming closer to reality
, it would be possible to grow meat suitable for consumption without having to bother with the whole animal.
Last year I read that scientists are talking about genetically engineering animals to not feel pain
. I don't think that's likely to spread, it's far to messy. More likely, a century from now, we'll have factories with organ bags that resemble nothing like animals at all.
And then there's all those folks who want to become immortal by uploading themselves to a computer. Well, I spent the last evening trying to reanimate my mother's crashed-down PC. The brain-upload story always gives me a good laugh. You show me a computer that is as complex as and runs as stable as the human body for 80+ years. I think people who want to upload themselves to a computer severely underestimate how amazing it is that our bodies function so well and what an incredible achievement of Nature this orchestrated complexity is. I don't think it's entirely impossible that one day we'll replace the human body with some artificial device, but it's much more in the future than people want to believe. I think it is more likely that in the end we'll have some bio-tech cross-solution.
In any case, something that seems to me much closer in the future is to overcome the isolation of the human brain. To me, the largest tragedy of life is that we're all alone and fundamentally so. However, in difference to uploading your brain to a computer, connecting it to another one doesn't seem to me that far fetched at all. Neuroscientists have made steady progress on measuring and deciphering brain activity. It is also known that the human brain is incredibly good at learning how to work with new input, and we have the ability of cognitively making extensions of our body our own, an ability known as "
extended mind
." The obvious step to take seems to me not trying to get a computer to decipher somebody's brain activity, but to take the output and connect it as input to somebody else. If that technique becomes doable and is successful, it will dramatically change our lives.
I just hope it comes soon enough so I have a chance to see how it works.