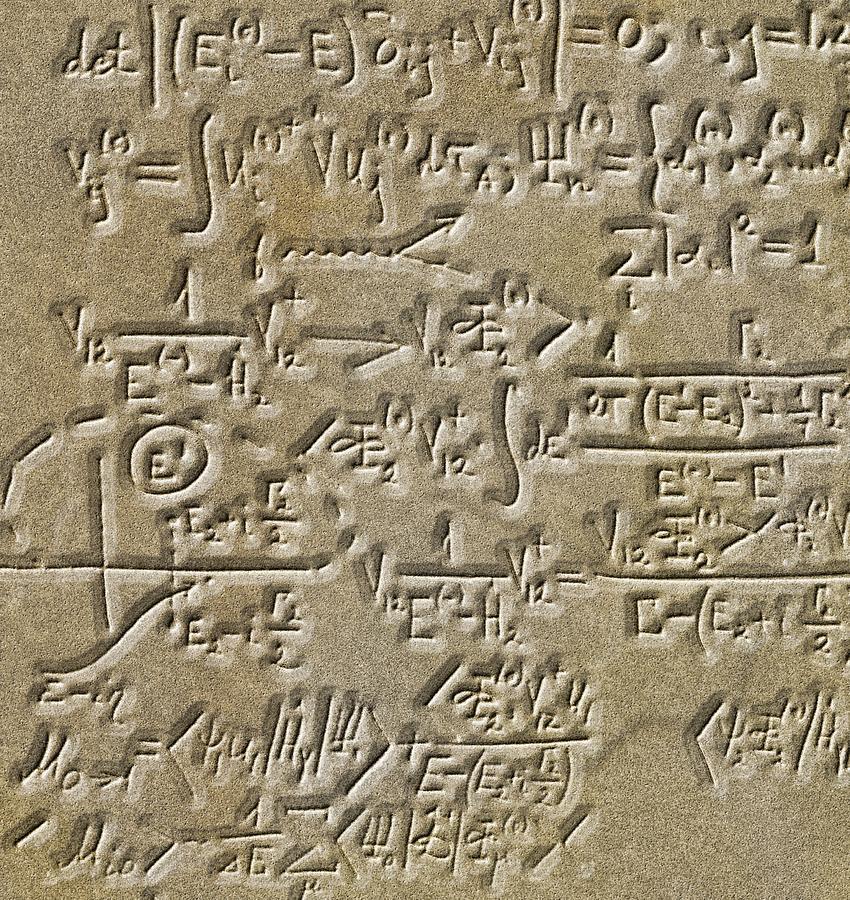 [Image credits Ria Novosti, source]
As teenager I switched between the fantasy and science fiction aisle of the local library, but in the end it was science fiction that won me over.
The main difference between the genres seemed the extent to which authors bothered to come up with explanations. The science fiction authors, they bent and broke the laws of Nature but did so consistently, or at least tried to. Fantasy writers on the other hand were just too lazy to work out the rules to begin with.
You could convert Harry Potter into a science fiction novel easily enough. Leaving aside gimmicks such as moving photos that are really yesterday's future, call the floo network a transmitter, the truth serum a nanobot liquid, and the invisibility cloak a shield. Add some electric buzz, quantum vocabulary, and alien species to it. Make that wooden wand a light saber and that broom an X-wing starfighter, and the rest is a fairly standard story of the Other World, the Secret Clan, and the Chosen One learning the rules of the game and the laws of the trade, of good and evil, of friendship and love.
The one thing that most of the fantasy literature has which science fiction doesn't have, and which has always fascinated me, is the idea of an Old Language, the idea that there is a true name for every thing and every place, and if you know the true name you have power over it. Speaking in the Old Language always tells the truth. If you speak the Old Language, you make it real.
This idea of the Old Language almost certainly goes back to our ancestor's fights with an often hostile and unpredictable nature threatening their survival. The names, the stories, the gods and godzillas, they were their way of understanding and managing the environment. They were also the precursor to what would become science. And don't we in physics today still try to find the true name of some thing so we have power over it?
Aren't we still looking for the right words and the right language? Aren't we still looking for the names to speak truth to power, to command that what threatens us and frightens us, to understand where we belong, where we came from, and where we go to? We call it dark energy and we call it dark matter, but these are not their true names. We call them waves and we call them particles, but these are not their true names. Some call the thing a string, some call it a graph, some call it a bit, but as Lee Smolin put it so nicely, none of these words quite has a "ring of truth" to it. These are not the real names.
Neil Gaiman's recent fantasy novel "The Ocean at the End of the Road" also draws on the idea of an Old Language, of a truth below the surface, a theory of everything which the average human cannot fathom because they do not speak the right words. In Michael Ende's "Neverending Story" that what does not have a true name dies and decays to nothing. (And of course Ende has a Chosen One saving the world from that no-thing.) It all starts and it all ends with our ability to name that what we are part of.
You don't get a universe from nothing of course. You can get a universe from math, but the mathematical universe doesn't come from nothing either, it comes from Max Tegmark, that is to say some human (for all I can tell) trying to find the right words to describe, well, everything - no point trying to be modest about it. Tegmark, incidentally, also seems to speak at least ten different languages or so, maybe that's not a coincidence.
The evolution of language has long fascinated historians and neurologists alike. Language is more than assigning a sound to things and things you do with things. Language is a way to organize thought patterns and to classify relations, if in a way that is frequently inconsistent and often confusing. But the oldest language of all is neither Sindarin nor Old Norse, it is, for all we can tell, the language of math in which the universe was written. You can call it temperature anisostropy, or tropospheric ozone precursors, you can call it neurofibrillary tangle or reverse transcriptase, you can call them Bárðarbunga or Eyjafjallajökull - in the end their true names were written in math.